$265.00
$0.00
BrightAmos LED Pro Light Therapy Mask
Experience the BrightAmos Pro Light Therapy Mask for the entire face and take your light therapy to an entirely new level. This new enhanced LED phototherapy mask is FDA cleared, designed with elegant flawless technology and expertise in a clinical environment to provide superior performance, flexibility, and professional medical-grade treatments. With an approach to respecting the design concept of "less is more" we simplify the complexity of skin health with the latest generation in wearable anti-aging technology with all your skin concerns in mind.
The BrightAmos Pro Light Therapy Mask uses low-level light therapy to stimulate a natural cellular response and repair your skin while delivering a safe therapeutic dose across three treatment modes of red light (635nm), blue light (470nm), and green light (525nm)
Combat signs of aging, improve skin tone and texture, and treat acne with the best in class highly effective 165 light-emitting diodes (LED's) and customizable wavelengths for every skin type.
Benefits
Boost collagen in the skin minimizes fine lines and wrinkles, speeds up healing as well as increases circulation and elasticity to give you an amazing glow. 
Kills acne-causing bacteria, clears up existing breakouts, reduces puffiness, and calms inflammation.
Promotes cell function and increases skin's natural hydration.
Improves texture and tone, pigmentation, dull, and tired skin.
How To Use
Use on cleansed, clean dry skin.
Secure with the band so that it fits comfortably around your head.
Once the band is secured, apply the mask onto the face.
Press on the power button located at the side of the mask.
Select your wavelength treatment mode.
Can be used sitting upright or laying down.
Use in accordance with guidelines given in the operating manual.
Use an antibacterial wipe or spray to clean the mask thoroughly in between uses.
Included
BrightAmos LED Pro Light Therapy Mask
Remote control and USB cable
User Manual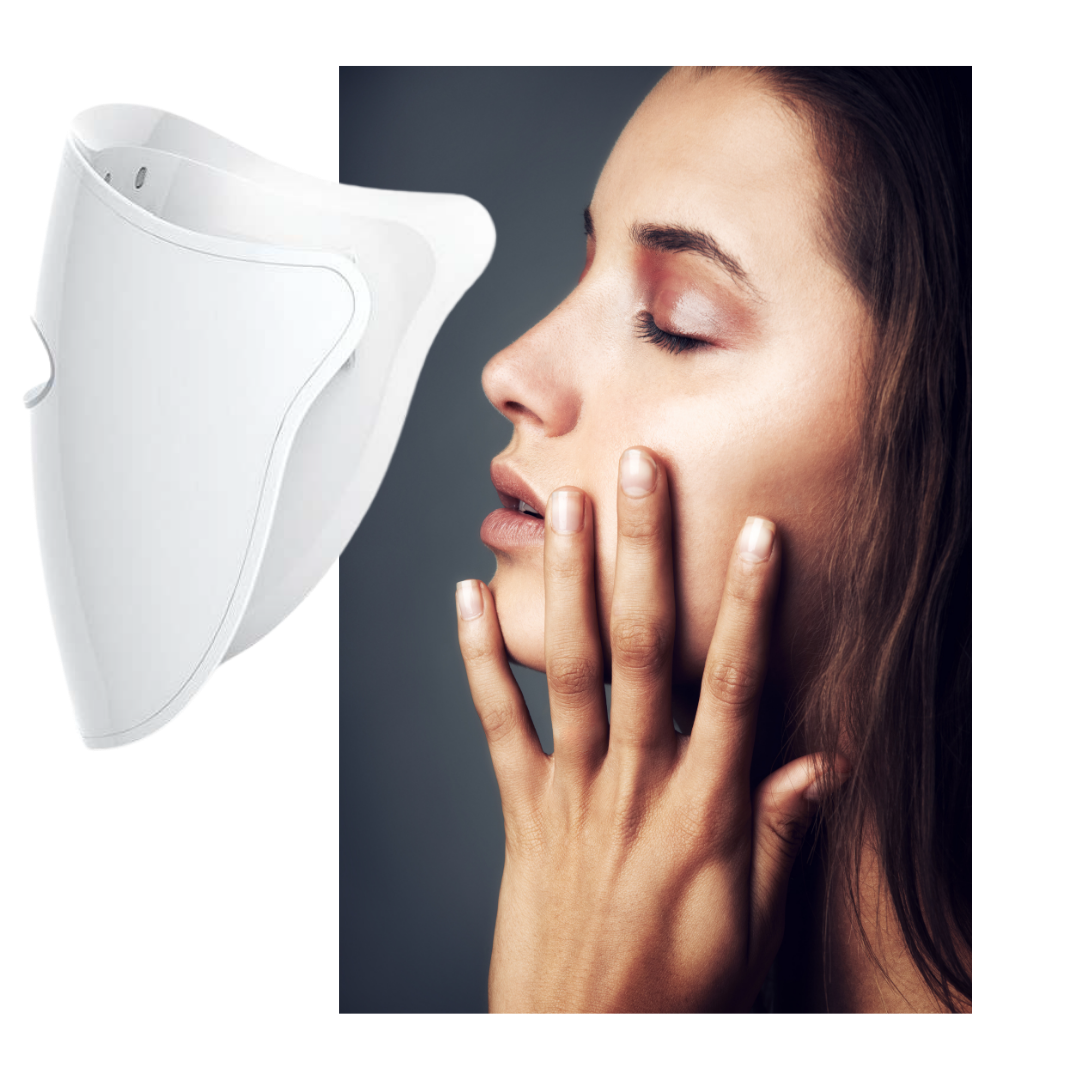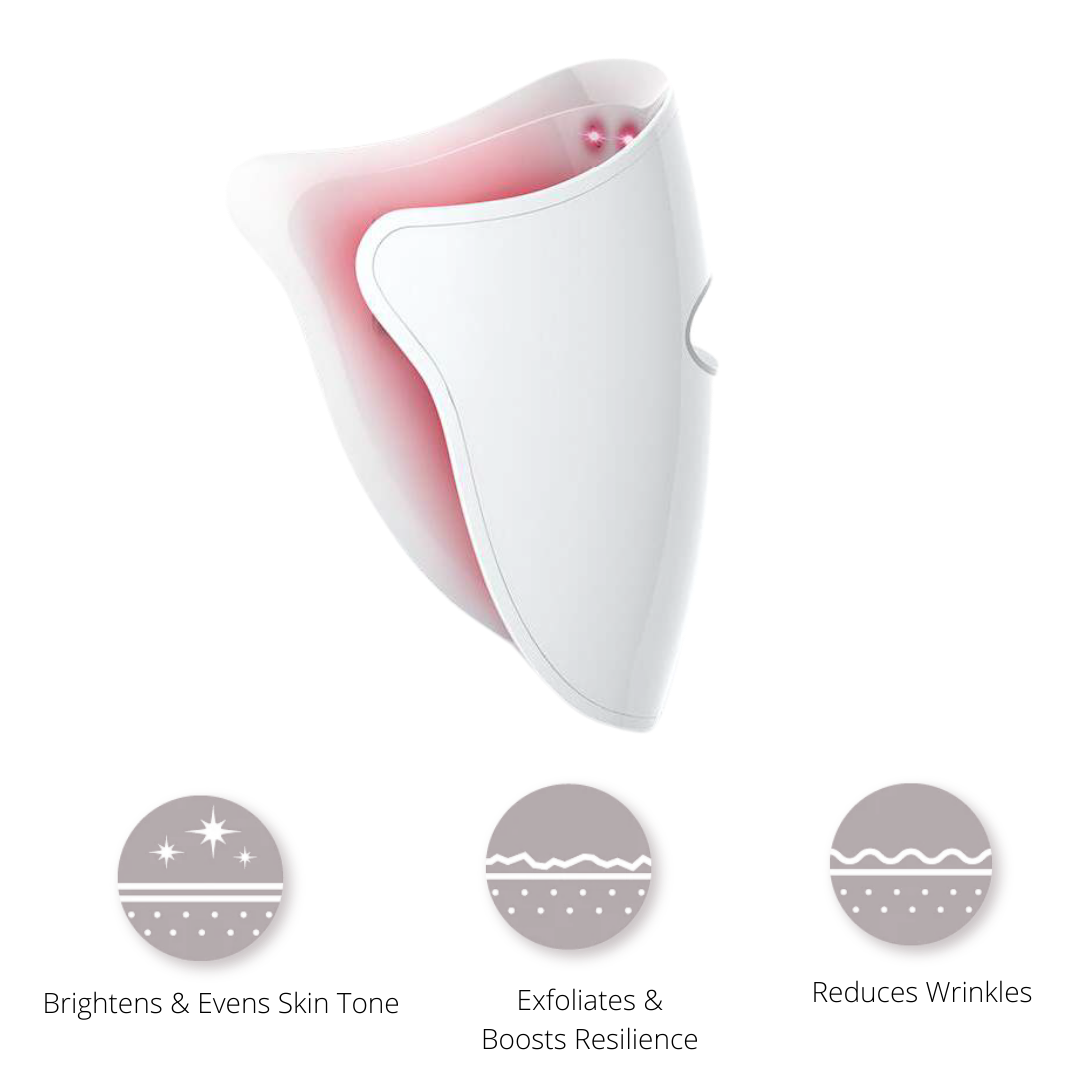 Red light (Anti-age) Wavelength
635nm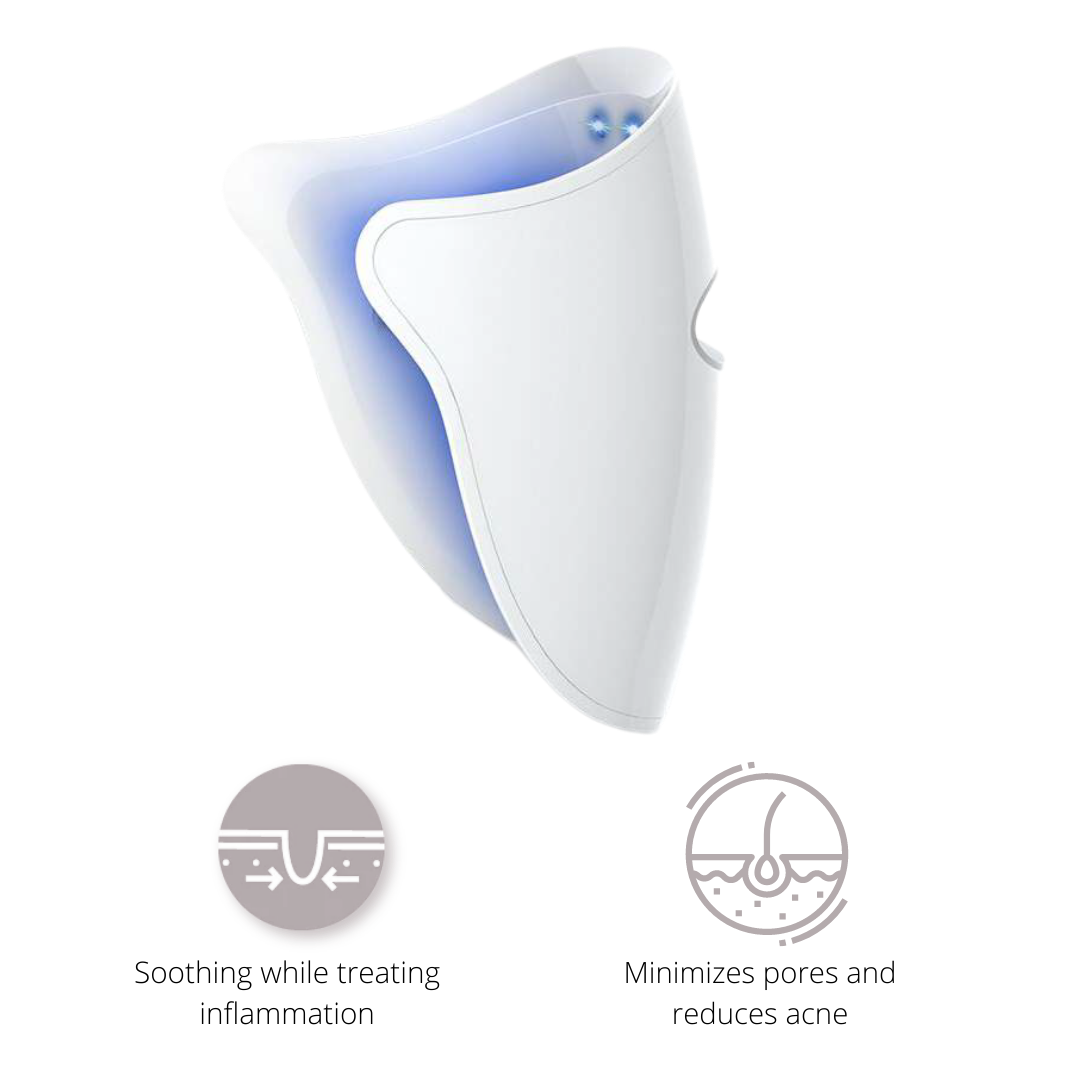 Blue light (Anti-bacterial) Wavelength
470nm
Destroys Acne Causing Bacteria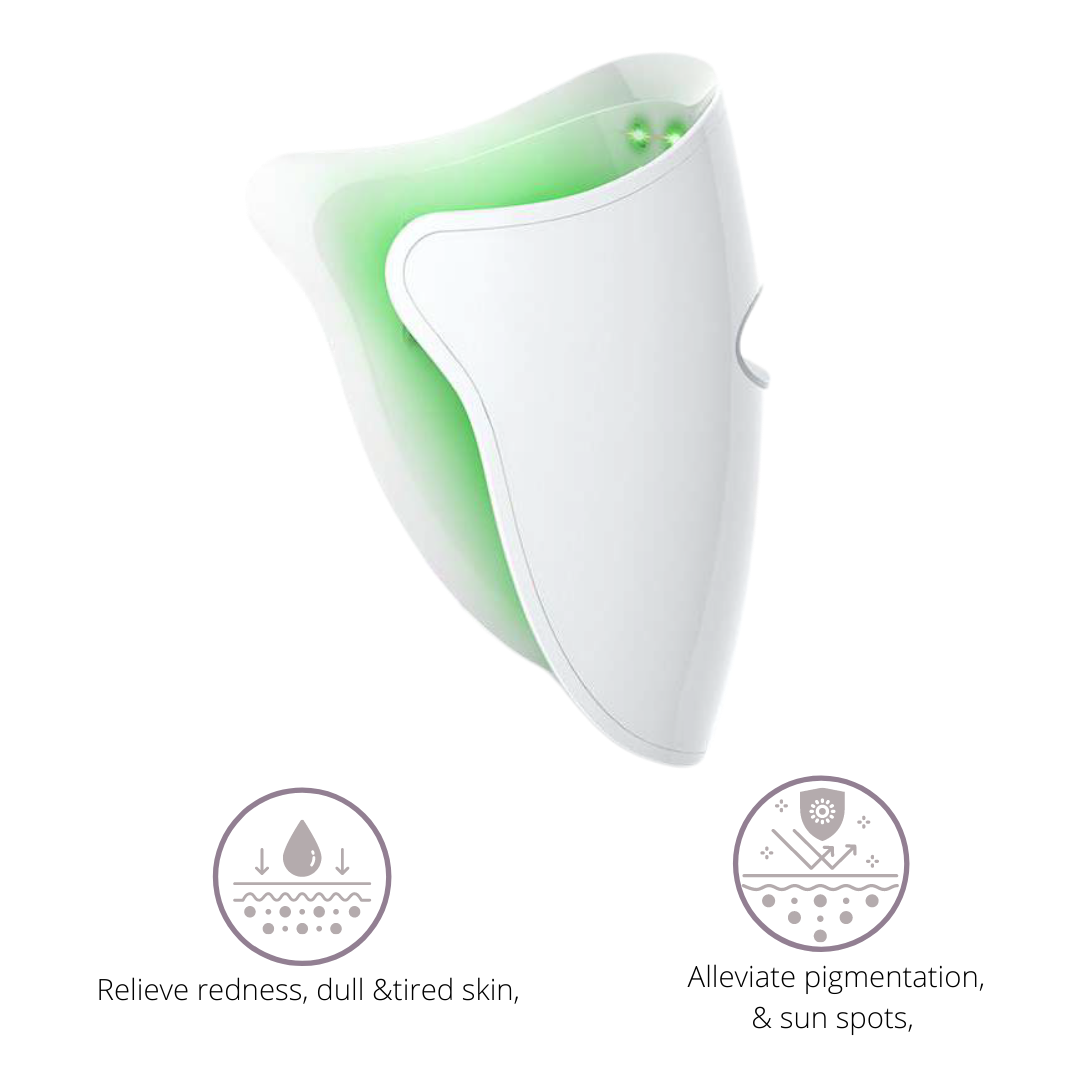 Green light(Radiance) Wavelength 525nm
decompose and
precipitate melanin